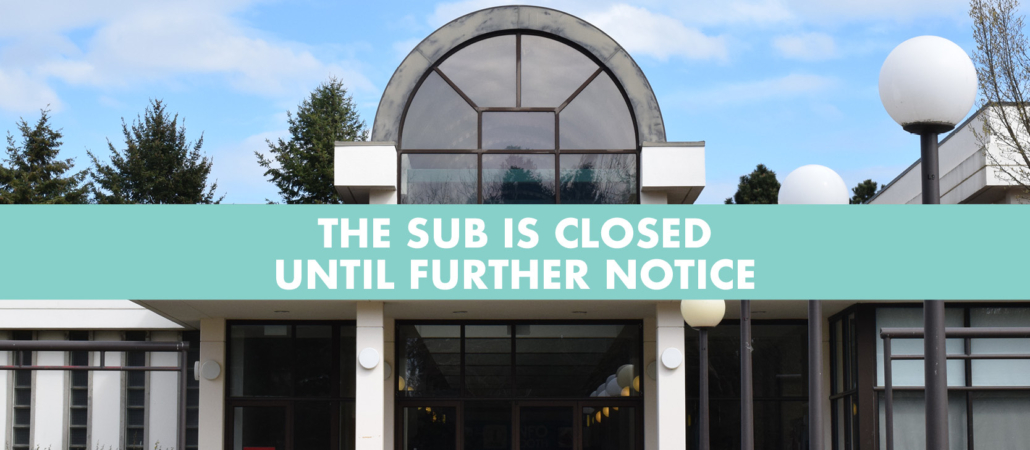 In response to the recent COVID-19 outbreak, UVic announced that all classes will be transitioning from face-to-face to alternative methods of instruction. The university remains open and more info can be found here. The UVSS continues to work with UVic to ensure that students' needs are at the forefront of our university's decision making. 
The SUB is now closed, all UVSS events and Committee meetings are cancelled for the foreseeable future, and our Board meetings will be taking place virtually for the time being.
We urge all of our members to take care of themselves and others during these uncertain times. Please continue to check our social media for up-to-date info on how the UVSS will continue to support students. If you're experiencing any issues with your courses or have any questions about UVSS Board meetings, please email Jon at outreach@uvss.ca.