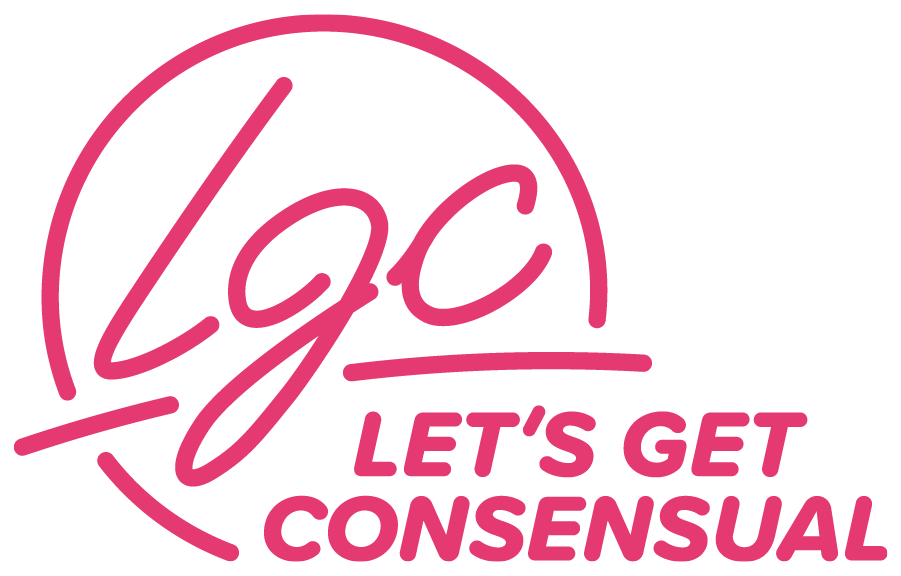 ---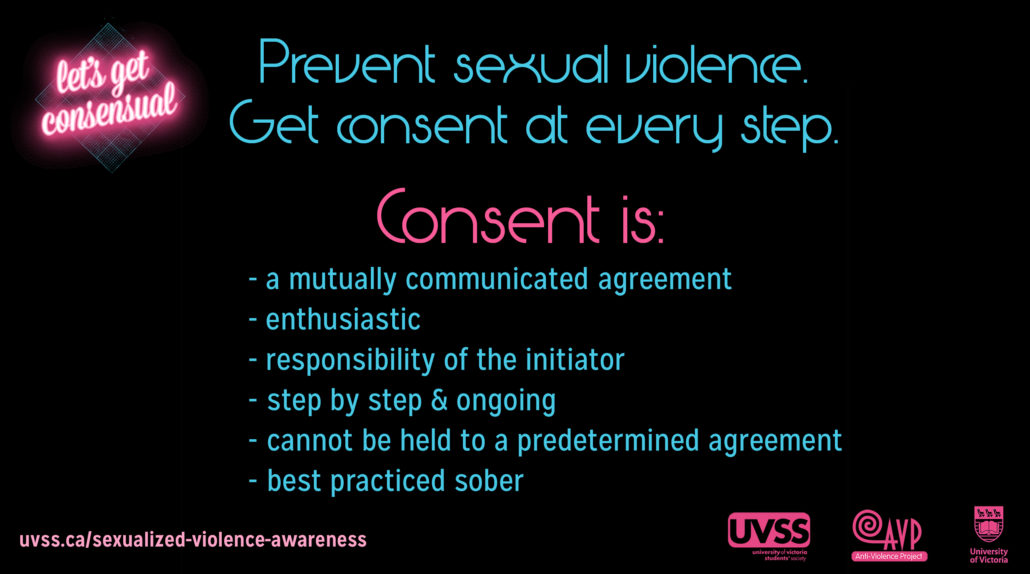 Summary
Our mission is to make our campus safer by providing judgment-free consent education and training, and to fight rape culture on campus. From condoms to consent training, we do this in a number of ways: poster and media campaigns, workshops and training, safer sex packets, tabling with free swag, and much more!
Let's Get Consensual is a joint campaign run by the UVSS, UVic, the Anti-Violence Project, and partner organizations across BC.
What We Do
Outreach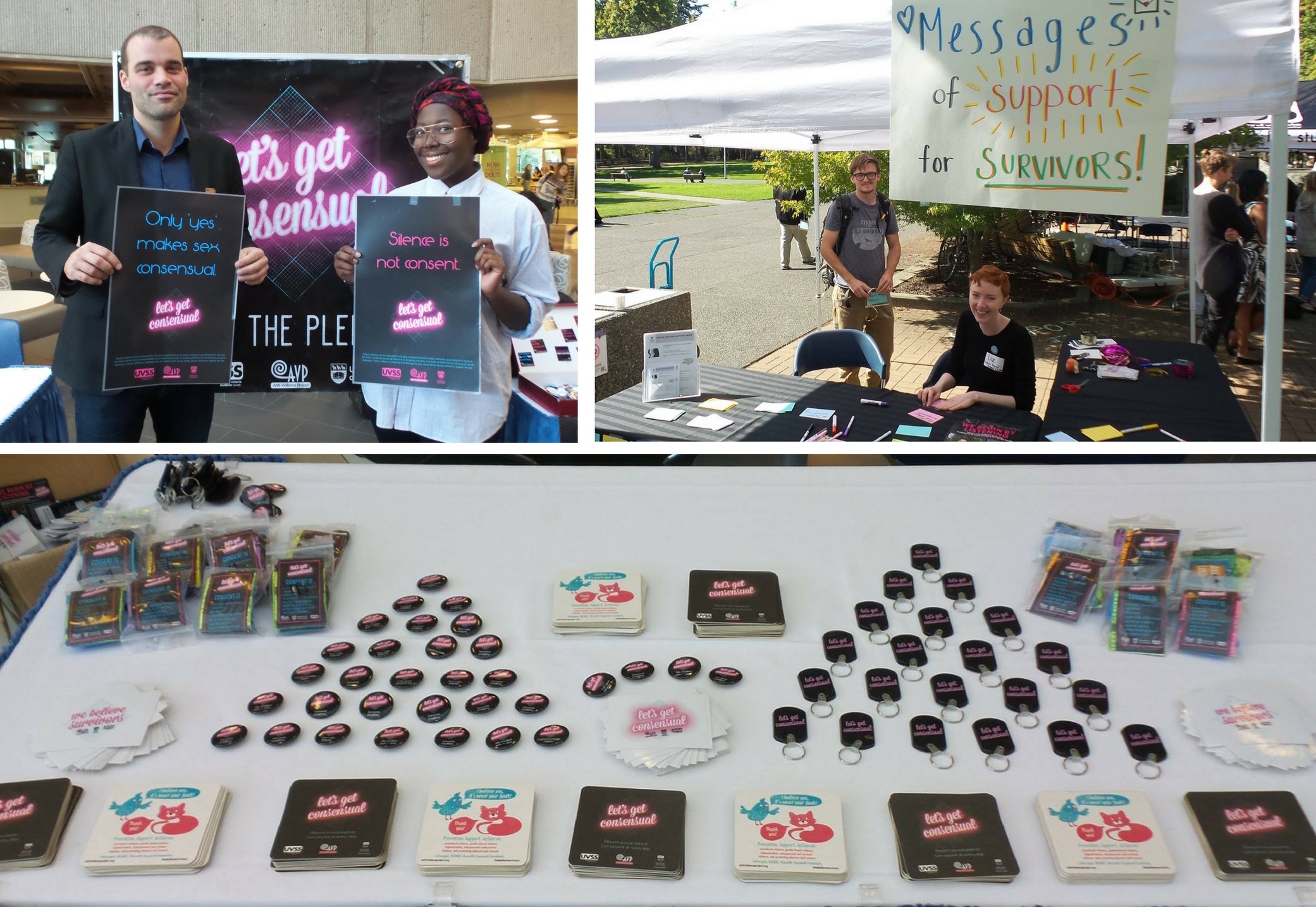 Throughout the year, the UVSS will be engaging students on the topics of sexualized violence. Right now, our focus is on social media engagement and online events. We are working to make consent the norm. Join us in the conversation!
Events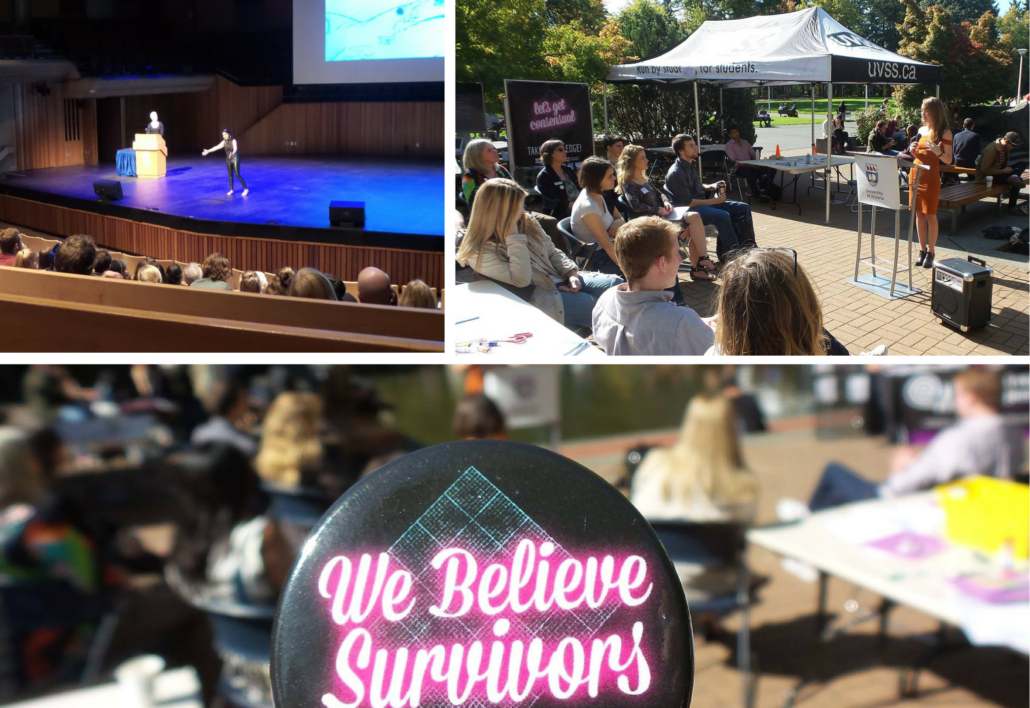 Sexualized Violence Awareness Week
In mid-September, the UVSS, UVic, and AVP host sexualized violence awareness week. The week includes info fairs, social media activism, workshops, speakers and other fun activities. Make sure you check it out this year! Find details of the programme at: uvic.ca/svaw
Sexualized Violence Awareness Week: Rewriting the Rulebook – Sexualized Violence in Sports
A dynamic conversation between Team Canada Rugby player and former UVic Vikes player, Pamphinette Buisa and Christine O'Bonsawin, a UVic Indigenous Studies Prof and Olympic History expert.
They spoke about their personal experiences with discrimination and sexualized violence in sport and the need for Uvic Vikes athletes and coaches to prioritize conversations about consent and preventing sexualized violence.
Together, we can end rape culture at UVic and replace it with a culture of consent. This event was a part of the annual Sexualized Violence Awareness Week. #SVAW
SVAW: Sex and Consent in Canada: What's Okay, What isn't and Why
SVAW speaker event on Sex and Consent in Canada, with our Director of International Student Relations and Arshdeep from MOSAIC BC. Sometimes it's hard to say or hear no, especially in a new culture where the rules around sexual consent are different. From sexting to sex, Arshdeep and Dip discuss how to navigate dating and consent as an international student in Canada.
Partners
The Anti-Violence Project
The Anti-Violence Project has been a key partner in the Let's Get Consensual Campaign, providing key resources, expertise, staff support, and workshops. They also provide a support room for folks! Make sure to check them out downstairs in the SUB in B027.
Support Line: 250 472-4388
Office Line: 250-721-8080
Website: antiviolenceproject.org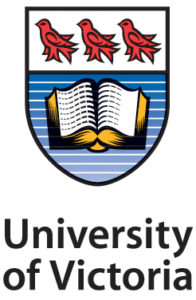 The University of Victoria's Office of Student Life
The Office of Student Life (OSL) is another key partner in the Let's Get Consensual campaign. Their Student Life Leadership Program's Consent Advocates and Relationship Educators (C.A.R.E. team) provide important advocacy and awareness programming around consent and healthy relationships on campus. The OSL also offers 3-hour bystander intervention training to provide students with the skills to recognize and safely intervene in and prevent instances of sexualized violence. You can find more information and registration for "Bringing in the Bystander" and learn about more Office of Student Life's initiatives their website.