---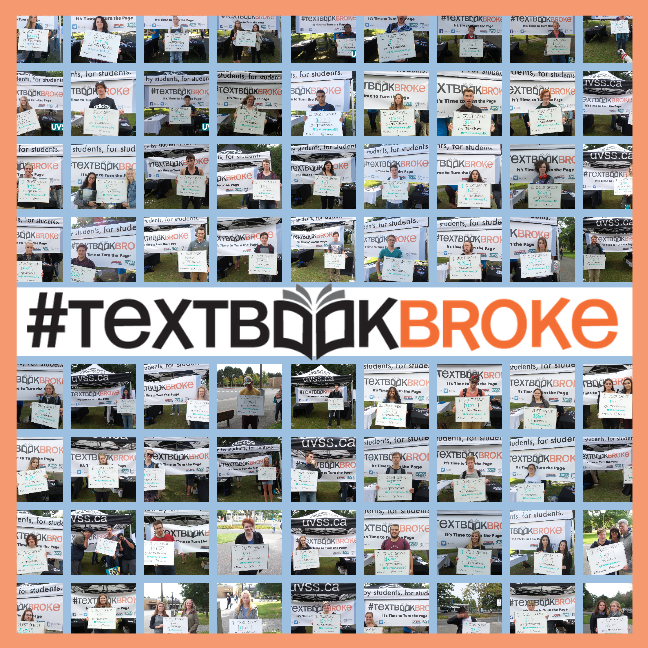 Summary
The cost of educational resources is a large barrier to the affordability of post-secondary education, accounting for around 8% of a student's budget. This financial barrier is becoming increasingly insurmountable. The #TextbookBroke campaign aims to bring awareness to the problems in the publishing business, where students are captive consumers and there is little correlation between product value and price. In addition, the UVSS is advocating to professors, administration, and government to explore the many opportunities to make education more affordable without sacrificing the quality of the learning experience.
WHAT WE DO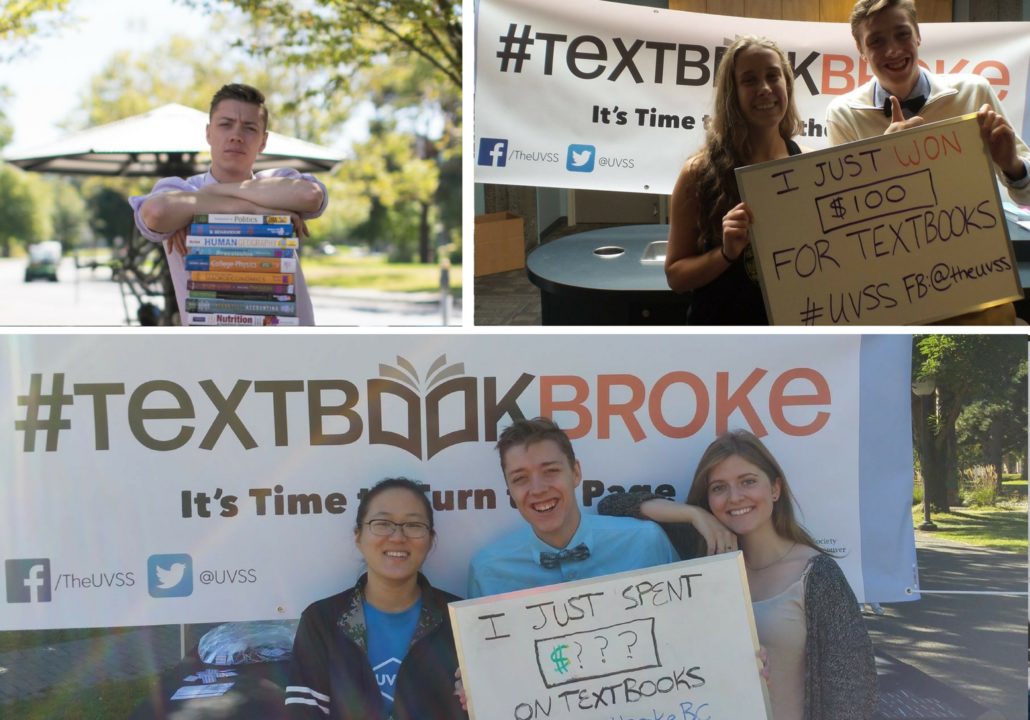 The #TextbookBroke Contest
At the start of each semester, the UVSS runs a #TextbookBroke contest in conjunction with universities across the province to raise awareness the high prices of textbooks. The contest takes place for two weeks. To enter, students can come to the UVSS booth outside the library and get their picture taken. The photo with the most likes and shares by the end of the contest will win a large subsidy towards their textbook prices. The contest was launched at UVic in September 2016 where it had a social media reach of over 35,000 and was featured on CBC, the Martlet and BC Campus. In September, over 150 students participated!
Advocate for Open Textbooks
Consider the following conclusions from a study conducted at UBC through Insights West:
Half of students estimate that they spent $500 or more on textbooks over the past year, on average students spent $620.
Nearly all students have purchased a textbook that they barely used, and the majority have used alternative means to meet their textbook needs.
Open textbooks are textbooks published under a creative commons license, meaning they are free to use, adapt, and customize – free for the professor, and free for the student. Although these resources are often accused of being low quality, not only are they peer-reviewed, but they are often tailored to the professors course material, meaning students can be confident that reading the resource is a valuable use of their time.
As your student society, we are meeting with government to push for more resources to fund open textbooks and meeting with professors to encourage them to add open sourced materials to their course, with the aim of improving the student experience and making education more affordable.
If you are a professor interested in adopting an open textbook, you may be eligible for up to $5000 in grants to hire the help of lab instructors. Please contact campaigns@uvss.ca to learn more, and check out BC Campus's article on the process of adoption.
Partners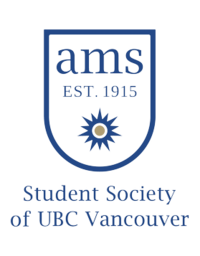 Alma Mater Society of UBC
The Alma Mater Society of the University of British Columbia is the largest student society in BC  and one of UVic's strongest partners. Collaborating on TextbookBroke, Affordable Housing, and many other projects their support has been invaluable to the success of our initiatives. TextbookBroke was founded at UBC and adopted by the UVic 2016/17 Board of Directors.
Website: ams.ubc.ca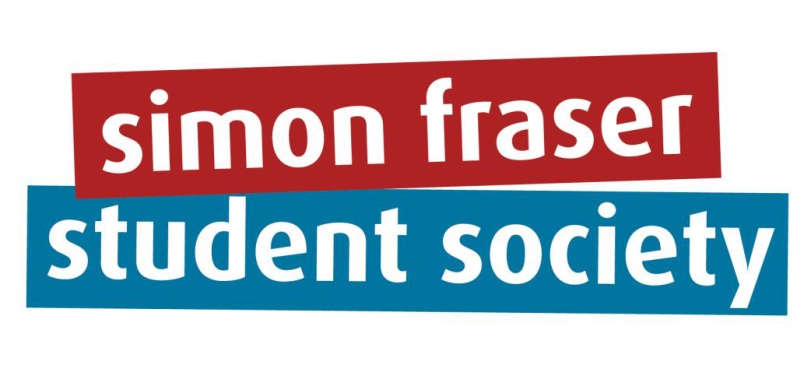 Simon Fraser Student Society
The Simon Fraser Student Society is another key partner of the coordinating on projects TextbookBroke, Affordable Housing, and many others. The UVSS will be advocating with both this group and the AMS in the year to come,
Website: sfss.ca/OER

BC Campus
BC Campus is a government funded service that has run the BC open textbook project since October 2012. The UVSS is working closely with their executives to find opportunities to expand open education resources at the University of Victoria
Website: open.bccampus.ca