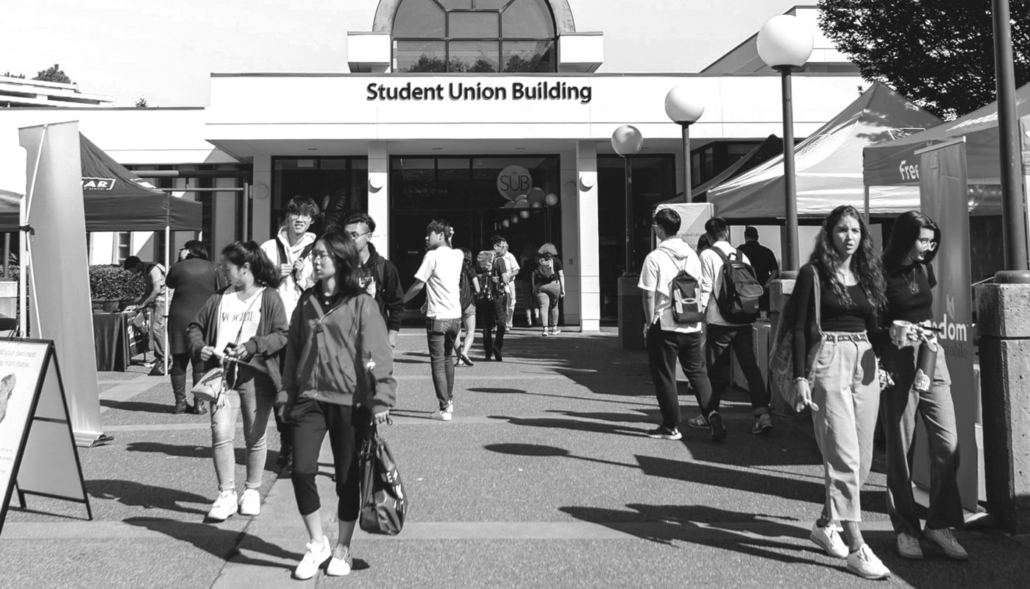 RFP Post Date: December 5, 2019
Proposal Submission Deadline: January 3, 2020.
Short-listed Presentations: January 13, 2020
Board's decision to be announced: January 20, 2020
Background
The University of Victoria Students' Society (UVSS) is requesting proposals from interested groups to fulfill the mandate of a Public Interest Research Group (PIRG) as an internal UVSS Affiliated Organization. A selected group will need to prepare and submit a proposal detailing their intentions and objectives to fulfill the purposes as detailed below to the UVSS Board of Directors for review an acceptance.
Rationale
The UVSS is committed to serving students and as the Vancouver Island Public Interest Research Group left the UVSS earlier this year, the fee-levy remains and funds have been held in trust. If the mandate that this fee levy was established to serve can be filled through this process, then the initial PIRG board will assist in establishing the internal affiliate group.
Organization Purposes
a. To promote and conduct research on issues of public interest and concern;
b. To make information acquired through the research activities of the Society available to the public;
c. To promote and undertake appropriate citizen action, including, but not limited to, representation before legislative, administrative and judicial bodies, where research activities of the Society indicate this to be in the public interest;
d. To Facilitate student participation in public interest research and to aid students in developing effective citizenship skills;
e. To set up and maintain a Resource Centre which will aid students in accomplishing such objectives as stated above; and
f. To support the development of and to co-operated with other PIRGs as the occasion arises.
Nature of the Group
The Society shall be non-partisan; i.e. shall not be affiliated to or take part in the activities of any one political party. Its purposes shall be carried out without the purpose of gain for its members. Any profits or accretions to the Society shall be used for promoting its purposes.
Administrative Requirements
The group putting forward the proposal would be the initial board of the new PIRG and assist in establishing the affiliate group, hiring unionized staff, and budgeting. All of these would be an asset to include in the overall proposal.
Instructions
Submit proposals or any questions to

campaigns@uvss.ca

by Jan. 3, 2020.