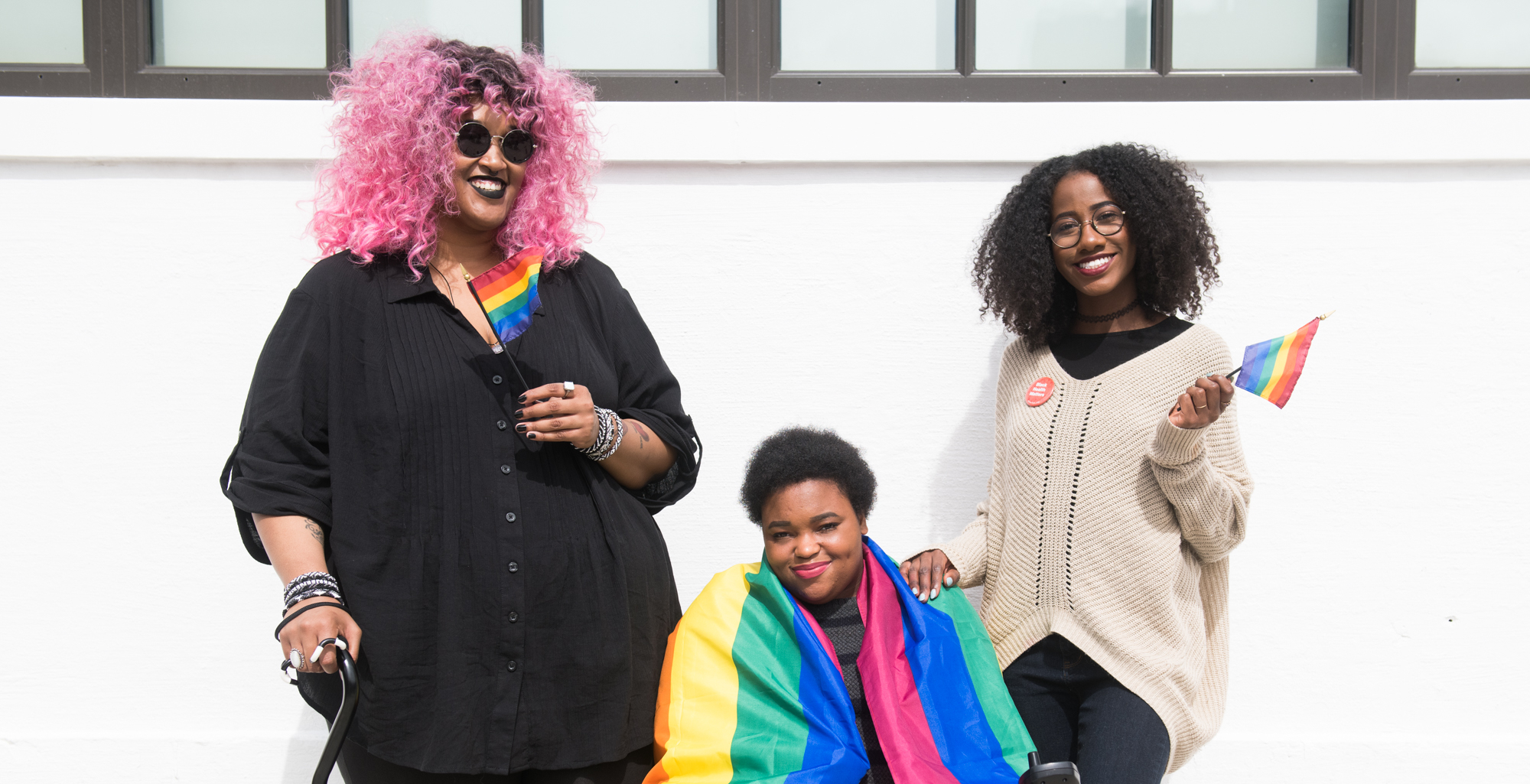 June is Pride Month, a time to celebrate the impact of 2SLGBTQIA+ members on our community, look at the progress that has been made, and reflect on where we still must make improvements for the lives of 2SLGBTQIA+ people, who still face discrimination and bigotry.
Pride Month takes place in June as it commemorates the Stonewall riots, which occurred at the end of June 1969. What began as a single protest against a police raid at a gay bar, sparked a large liberation movement that fought for the rights of 2SLGBTQIA+ folks in the US and beyond.
Even over 50 years after the events of the Stonewall riots, 2SLGBTQIA+ people still do not have equity in our world. Around two-thirds (64%) of 2SLGBTQIA+ people have experienced anti-2SLGBTQIA+ violence or abuse, with two in five (41%) of trans people having experienced a hate crime or hate incident because of their gender [1]. These issues are magnified by intersectionality, with a third (34%) of BIPOC 2SLGBTQIA+ people having experienced a hate crime or incident in the past year, compared to one in five (20%) of white 2SLGBTQIA+ people [1]. Across the world, 71 countries still have laws that make homosexuality illegal, and 11 countries have the death penalty as an option for those convicted of these "crimes", so people are criminalized and possibly killed for just being themselves [2]. More than half of these 71 countries are former British colonies, highlighting the colonial origins of homophobia [3]. These anti-2SLGBTQIA+ laws were put into place to intentionally disrupt Indigenous ways of being and societal practices, to replace them with colonial structures and policies. These colonial laws still echo through to modern-day, now being the root of discrimination faced by 2SLGBTQIA+ folks in former colonial territories.
UVic has a diverse community, we must continue working to make the university a fully safe and welcoming environment for all 2SLGBTQIA+ individuals. The UVSS strives to continue to be a safe space for all individuals, including our members that are part of the 2SLGBTQIA+ community. At the UVSS we aim to promote meaningful social change across the campus environment, thus we want folks to take time this month to reflect and educate themselves further on the issues faced by 2SLGBTQIA+ individuals. To aid with this we have provided resources on how you can be a better ally, as a starting point for this reflection.
Resources:
References:
[1]https://www.stonewall.org.uk/cy/node/24594
[2]https://www.humandignitytrust.org/lgbt-the-law/map-of-criminalisation/
[3]https://www.cnn.com/2018/09/11/asia/british-empire-lgbt-rights-section-377-intl/index.html
Image attribution: Image taken by Chona Kasinger for Disabled and Here.