Happy new year! I know, a little late. The start of 2017 has been awesome for UVSS campaigns, and we are excited to let you know what we have been up to!
TextbookBroke Semester 2!
This year we ran the #TextbookBroke campaign for the second time, and although we got less entries, the reach was still amazing. The campaign reached over 40,000 people on social media with over 2000 likes on posts and over 300 shares! Our efforts were featured on the front page of the Saanich News receiving widespread community awareness – even UVic showed us some love with a share on their Facebook page!
The winner of this year's contest was Cayra Tansey who spent $500 towards her textbooks. Cayra received 231 likes and 80 shares on her entry.
For those hearing about the TextbookBroke campaign for the first time, the campaigns purpose is to bring awareness to the problems in the publishing industry, where students are captive consumers and there is little correlation between product value and price. In addition, the campaign promotes innovative alternatives to expensive publishing resources, such as Open Educational Resources. OER's, which are produced with government grant funding and open for students online, are set to save students over $100,000 at UVic alone in 2017!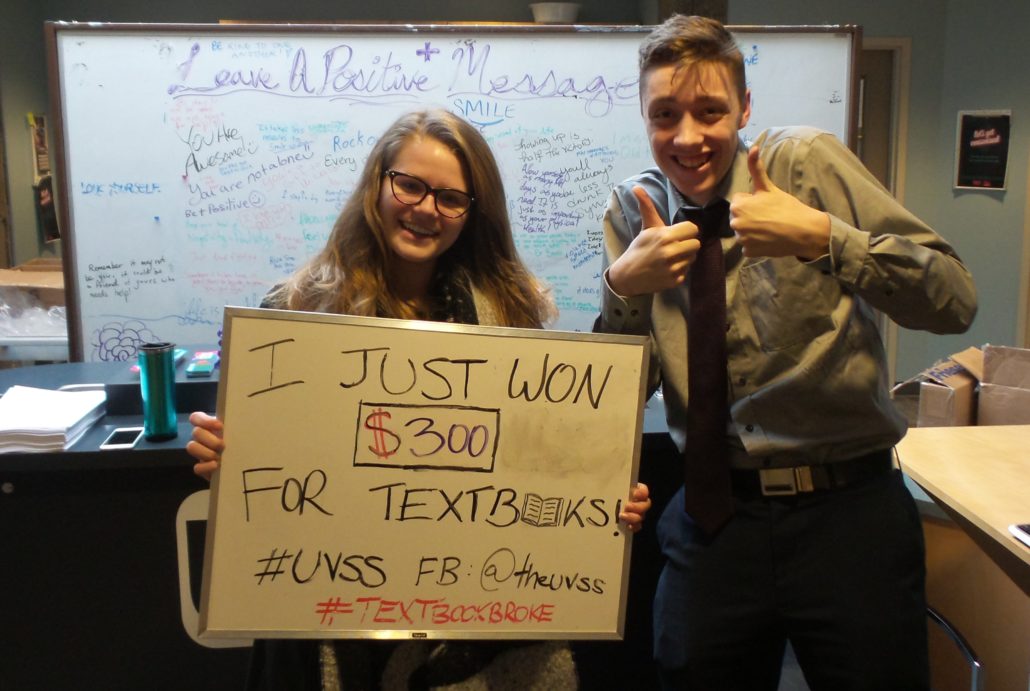 The 3rd Annual Mental Health Awareness Event ft. Kevin Breel
This week the UVSS partnered with Student Life to make the Annual Mental Health Awareness Event the biggest to date! Over 450 students, faculty, staff and community members came out to engage with community groups, hear from the amazing keynote Kevin Breel, and engage is discussion. My favorite part of the event was the student story performance; before Kevin spoke five students got up on stage to bravely share their story, their hardship, and their continued struggle with mental health. This event left me energized to continue our work with the ReThink Mental Health campaign, spreading positive messages and raising awareness of campus resources.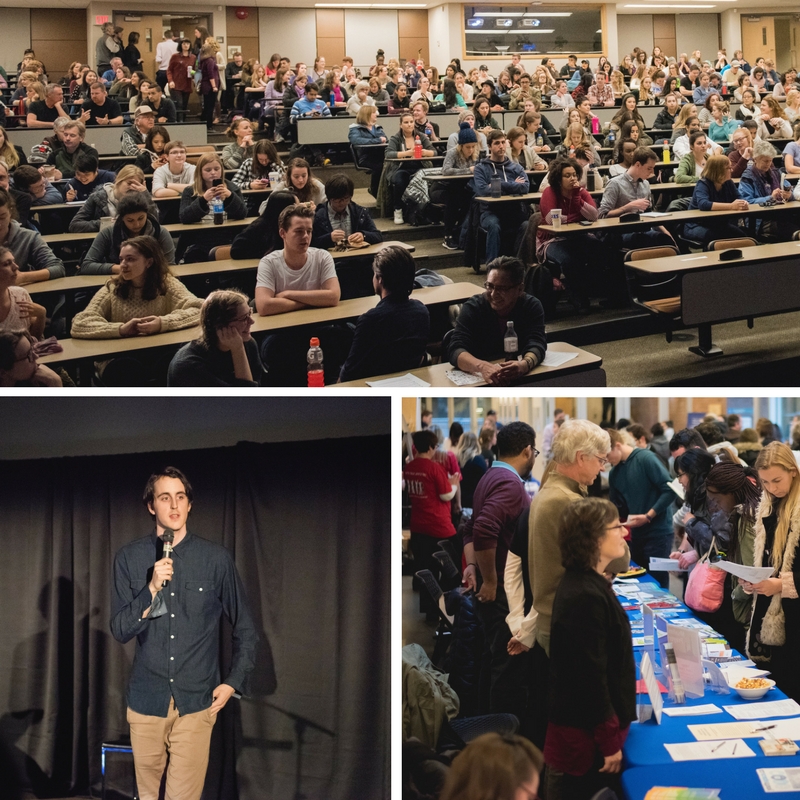 What's Next?
In addition to continued outreach for ReThink Mental Health and Let's Get Consensual,, the UVSS is gearing up to run an exciting new campaign "Count on Our Vote." This campaign's purpose is to encourage informed student voting. We are excited to be working in partnership with the Alliance of BC Students, a provincial organization representing over 60,000 post-secondary students. Stay tuned for more info!