Advocacy Groups
The Gender Empowerment (GEM) Centre is a collectively run drop-in centre open to all self-identified women, non-binary, and gender non-conforming students and community members. The GEM Centre provides a space to organize, network, access resources, study, and relax. The GEM Centre is committed to anti-oppressive education and activism and provides workshops and events on topics from sexual health to harm reduction. The Centre houses a resource library for public use and provides free menstrual, safer sex, and harm reduction supplies, as well as free pregnancy tests and access to emergency contraceptives. New folks are always welcome!
Room: SUB B107
P:250-721-8353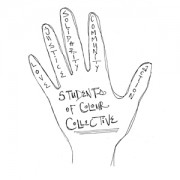 Contact email: socc@uvss.ca
The UVic Students of Colour Collective is a group of self identified students of colour operating as an advocacy group out of the University of Victoria. We attempt to defy the mainstream and act from the margins placing issues of race, gender, and colonization into an anti-racist framework which builds our work, action, and political endeavours.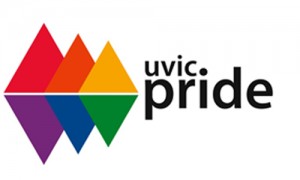 Contact email: pride@uvic.ca
UVic Pride is an organization for all people who are queer, queer-positive, gender-variant and/or intersex. We strive to meet the needs of people who self-identify as queer (including but not limited to people who identify as Two Spirit, bisexual, lesbian, gay, and pansexual, as well as people who do not identify with these labels); trans people; those who are questioning their sexuality or gender; those who are struggling with concerns related to intersexuality; and supportive partners, friends, family members, and allies.
Contact email: uvicssd@uvic.ca
The Society for Students with a Disability is the recognized representative advocacy group for UVic students who self-identify as having one or more disabilities. Our office is open from 10 until 4 pm, five days a week in the SUB Room B106 (Respite Room across from the UVSS Offices) and B109 (Office and Resource Rooms across from the SUB General Office). We offer various services and resources for all students andalumni with disabilities. We are here to create a safer space to build a healthy support network for all students with disabilities on the UVic campus, raise awareness and education opportunities about the challenges that students with disabilities face, and make recommendations to the University of Victoria community about how to remove these barriers. We also offer adaptive technology usage and training opportunities, advocacy assistance on and off campus for all disability-related issues, and disability-related events on-campus. We are also here to prevent, expose and eliminate institutional discrimination on the UVic campus. We advocate for the full and equitable participation of all students with disabilities in all aspects of the University of Victoria community. Need to pump up your resume? Come VOLUNTEER WITH US!