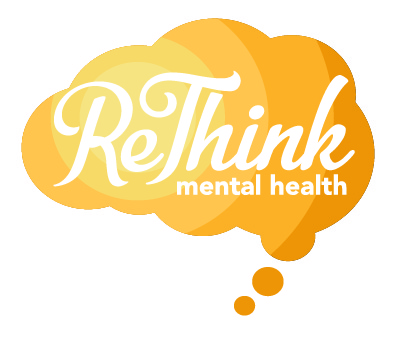 Summary
Mental health is fundamental to student success and well-being, but it is ignored and stigmatized by many. To combat these issues, the ReThink Mental Health campaign works to create a university culture in which individuals feel safe seeking support from counselling and peers, while making students aware of the resources available to combat stress, anxiety, and depression. Utilizing workshops, videos, and myth-busting, the campaign aims to de-stigmatize mental health and advocate for students to get the help and resources that they need.
Mental Health Resources
UVic (Free Services)
UVSS (Covered Under Health and Dental Plan)
StudentCare
1-877-789-8714
Online Chat (Plan Administration)

Health plan provider. 80% of external counselling covered.

PsyVitalitï
1-844-337-2473 ext. 0

Online, affordable video-call counselling sessions.
Community
What We Do
Outreach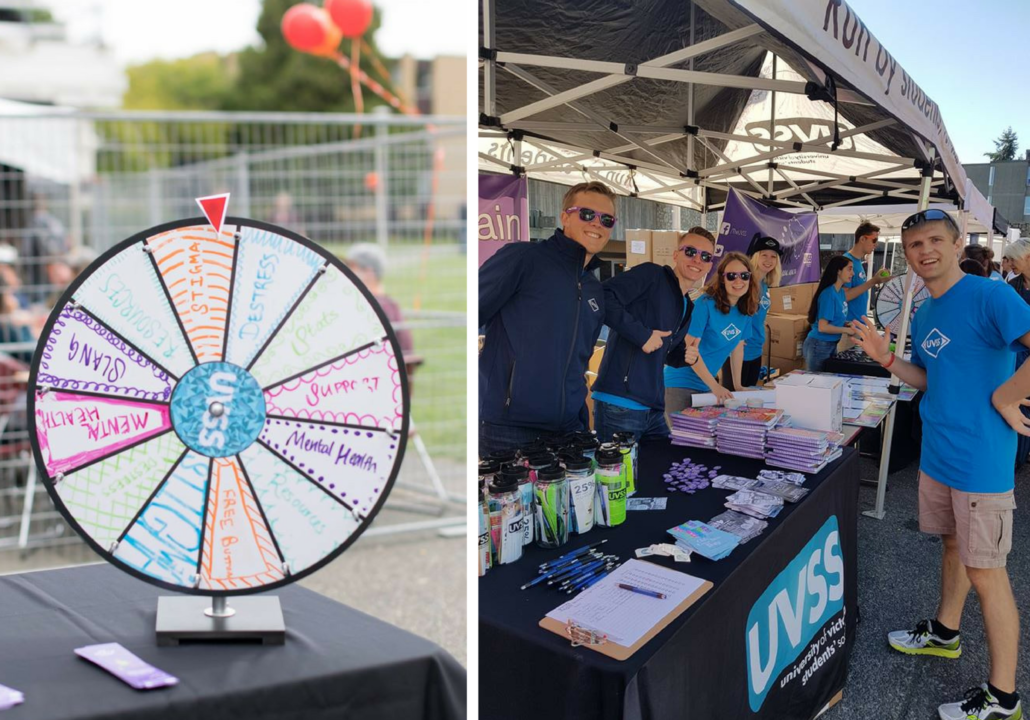 Throughout the year, the UVSS will be out around campus engaging students on the topics of mental health. We want to encourage students to think about stress, not how to avoid it – but how to manage it. We have awesome ReThink Mental Health Frisbees and Stress balls so make sure you come chat with us!
Our next outreach event is: TBA
Events
In addition to outreach, we also run fun events to get students engaged in the discussion of mental health. On October 28th we hosted a Halloween themed obstacle course/info fair where students could run a ghoulishly fun obstacle course. Afterwards, we encouraged students to think about what de-stresses them, and make self-care part of their study routine.
Mental Health Awareness Week
This January, from the 16th to the 20th, the UVSS, UVic Mental Health Initiative, and Vikes Nation will be hosting the third annual mental health awareness week. The festivities will include awesome speakers, info fairs, fun activities, and lots of prizes, so make sure you come out!
Want to Volunteer?
Volunteers are what allow us to continue to do awesome events and outreach for mental health on campus. If you are interested in getting involved, email campaigns@uvss.ca for more information!
Partners
 UVic Student Mental Health Initative
The University of Victoria  is a key partner in the ReThink Mental Health Campaign, with our swag co-branded, events co-ran, and many outreach opportunities done in partnership. This year we want to put forward a united effort to showcase what resources are on campus and in the community while continually working with the government to stress the importance of more resources. We continue to work with UVic on the steering committee for the UVic Mental Health Strategy.
Email: uvicsmhs@uvic.ca
Website: uvic.ca/mentalhealth
Endorsers

Canadian Mental Health Association
The Canadian Mental Health Association has been a huge supporter of the ReThink Mental Health campaign, providing us with advice, resources and coming to our events to engage with students.
Email: victoria.branch@cmha.bc.ca
Website: victoria.cmha.bc.ca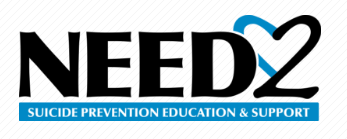 NEED2: Suicide Prevention Education & Support
In addition to supporting out events, NEED2 is working with UVSS to bring more workshops on campus for suicide prevention.
Email:admin@need2.ca
Website: need2.ca
Sponsors