What's ReThink Mental Health?
Mental health is fundamental to student success and well-being, but it is ignored and stigmatized by many. To combat these issues, the ReThink Mental Health campaign works to create a university culture in which individuals feel safe seeking support from counselling and peers, while making students aware of the resources available to combat stress, anxiety, and depression. Utilizing workshops, videos, and myth-busting, the campaign aims to de-stigmatize mental health and advocate for students to get the help and resources that they need.
ReThink Mental Health recommends
Check out the following for some resources that have helped us to rethink mental health! Click here to find all the videos on our YouTube playlist.
What We Do
Outreach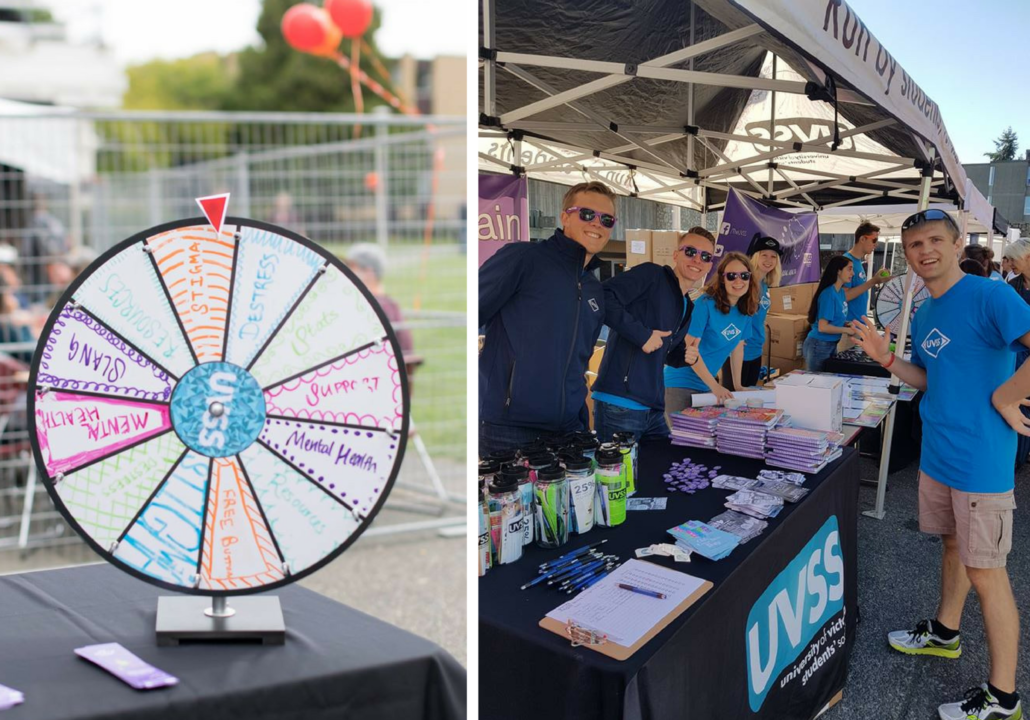 Throughout the year, the UVSS will be out around campus engaging students on the topics of mental health. We want to encourage students to think about stress, not how to avoid it – but how to manage it.
This year, our in-person outreach has been suspended due to COVID, but keep tuned to UVSS social media for online engagement and events!
Wellness Week
In partnership with the amazing UVic Office of Student Life and over 15 other UVic departments, the UVSS and ReThink Mental Health partner in UVic's annual Wellness Week, which takes place each January.