What's ReThink Mental Health?
Mental health is fundamental to student success and well-being, but it is ignored and stigmatized by many. To combat these issues, the ReThink Mental Health campaign works to create a university culture in which individuals feel safe seeking support from counselling and peers, while making students aware of the resources available to combat stress, anxiety, and depression. Utilizing workshops, videos, and myth-busting, the campaign aims to de-stigmatize mental health and advocate for students to get the help and resources that they need.
Workshops: ReThink Your Mental Health Toolkit
The Peer Support Centre and UVSS ReThink Mental Health campaign are partnering to bring you a monthly workshop series to help add tools to your mental health toolkit!
These workshops are led by fellow students on topics chosen by students.
Join us in the SUB Upper Lounge, on the following Fridays from 3-4pm:
September 24 – Boundary setting
October 15 – Helping friends who are dealing with mental illness

Do you ever struggle with the words to say when your friend is having a bad day? Do you also search on google for ways to make your family feel better through rough times? Do you ever just wish that you knew what the right thing to do is to make your loved ones know that you are there for them? If you answered Yes to any of these then come and join our workshop "How to be a good bystander for someone struggling with mental health" and we can provide you with some tools for support.

November 19 – Overcoming imposter syndrome

Have you ever felt like an imposter at university? Join the ReThink Mental Health Campaign and the Peer Support Centre for a peer-led workshop exploring Imposter Syndrome. We will discuss where imposter syndrome comes from, signs to look out for, and what you can do about it.

December 3 – Stress buster

Mental Health workshop stress buster versions! Come and hang out, eat food, learn about ways to manage your stress and chat to peers. Bring your homework if you want, or just take a well deserved break to decompress.
You can expect food, conversation, and skill-building in a peer-led environment. Hope to see you there!
ReThink Mental Health recommends
Check out the following for some resources that have helped us to rethink mental health! Click here to find all the videos on our YouTube playlist.
What We Do
Outreach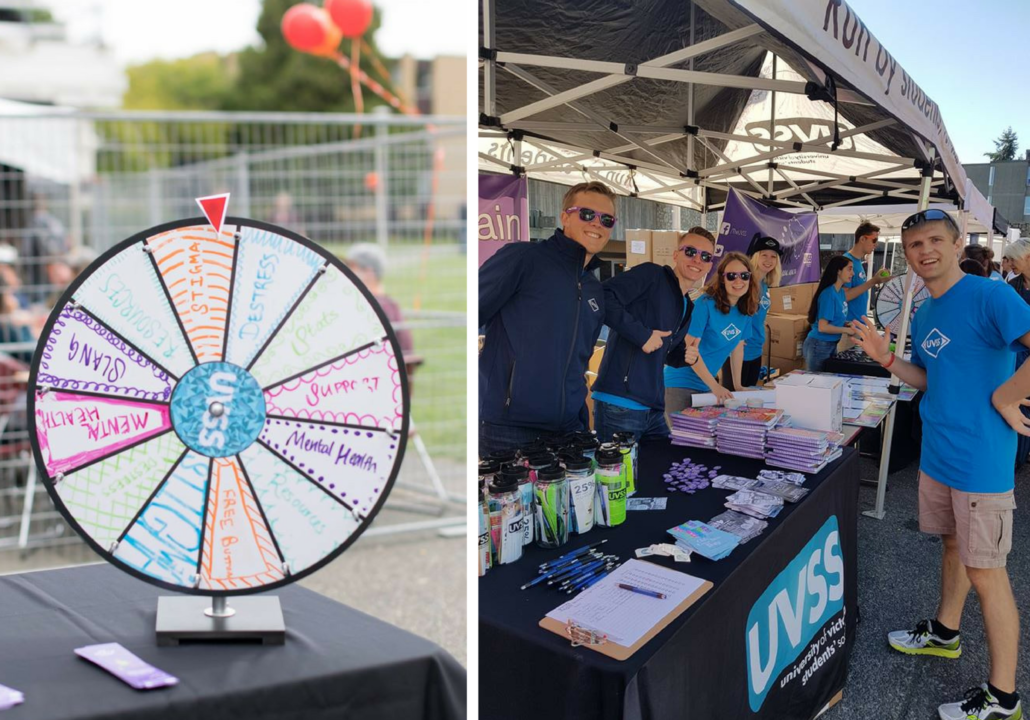 Throughout the year, the UVSS will be out around campus engaging students on the topics of mental health. We want to encourage students to think about stress, not how to avoid it – but how to manage it.
This year, our in-person outreach has been suspended due to COVID, but keep tuned to UVSS social media for online engagement and events!
Wellness Week
In partnership with the amazing UVic Office of Student Life and over 15 other UVic departments, the UVSS and ReThink Mental Health partner in UVic's annual Wellness Week, which takes place each January.