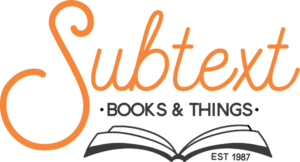 ---
Mon – Fri 9am – 5pm
Follow us on INSTAGRAM & FACEBOOK
---
IMPORTANT INFO ABOUT YOUR CONSIGNMENT
Hello SUBtext consigners,
Our store has joined in the efforts toward self-isolation to help slow the spread of Covid-19. This means that we are closed and will be for a while. Because we put students first, we will extend all books that would otherwise expire from March 15- until we re-open, and will honour all consignment sales. Please remember that we cannot contact you regarding the status of your account, but you can email us at subtext@uvss.ca. We will not be checking or answering our email until it is safe for us to return to work.
Thank you for your patience—we hope you stay safe and healthy!
---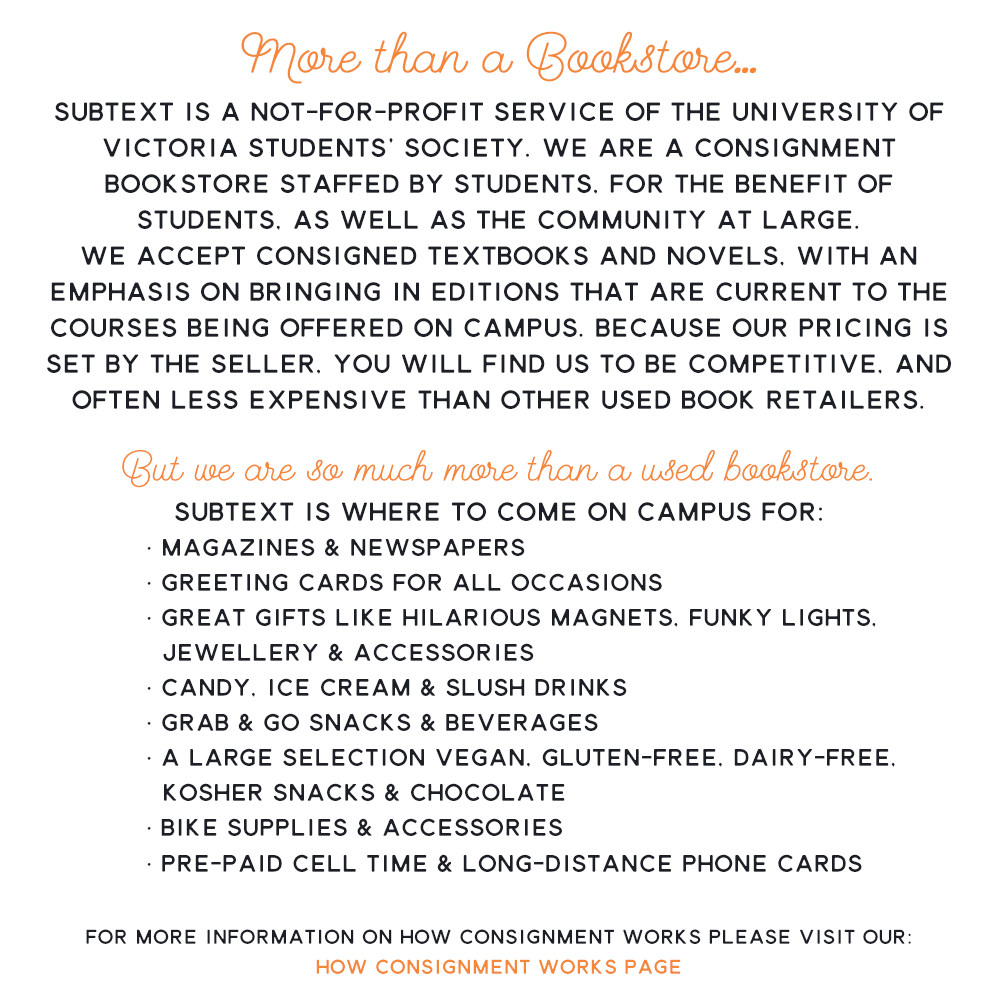 ---
---