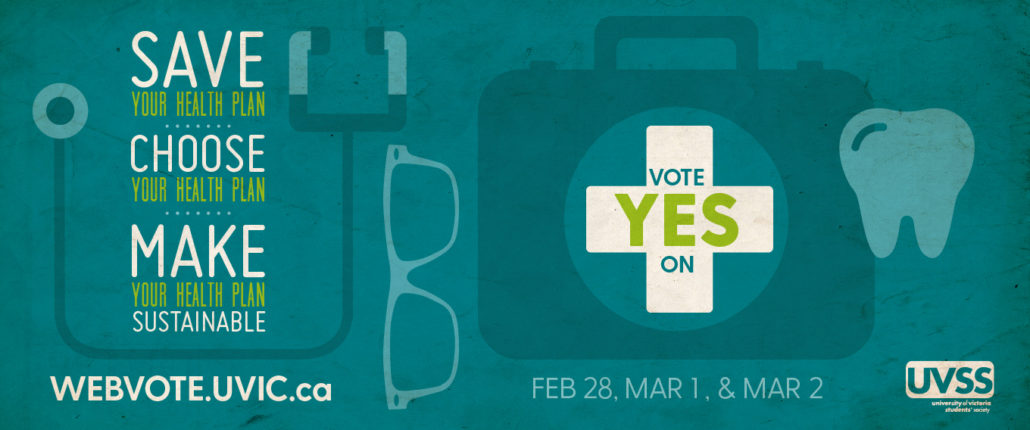 This year, there were drastic cuts to coverage. You have told us that this is not OK. We can change this together. Help us create a plan that works for you.
Join our Facebook event HERE for updates.
The proposed UVSS health and dental plan gives you more choice over your health and dental insurance. Under the new fee structure, you can pick and choose between:
• Enhanced Health coverage
• Enhanced Dental coverage
• Basic Health coverage
• Basic Dental coverage
• Opting out entirely (if you have access to equivalent coverage).
Who can vote?
All undergraduate students at the University of Victoria

Where to vote?
Vote online at webvote.uvic.ca or at the polling stations around campus
When to vote?
Polling opens: 9 am on Wednesday, February, 28th.
Polling closes: 12 pm (noon) on Friday, March 2nd.
Health and dental services benefit all students. Our one-size-fits-all plan does not meet the needs of all students. More importantly, the health and dental plan cannot survive without your support. Vote YES to a new kind of coverage, and get a plan that works for you!